Light Up Carthage, Lighting Contest!

CWEP is proud to reintroduce the "Light Up Carthage" Lighting Contest. In 1938, CWEP first featured a lighting contest to bring the Carthage community together and spread holiday joy, and in honor of our 125th anniversary year, we decided to bring it back! Impress your neighbors and bring cheer to our Carthage community by decorating your home this holiday season. The most festive home in each ward inside city limits and one home outside city limits, will win a sign for their yard as best lit yard in the ward, an award as well as bragging rights for a full year! 
Rules: Entrants must be residential customers of CWEP and must enter to win. (CWEP employees are not eligible) To enter, visit our website (www.cwep.com) or stop by our CWEP complex to fill out an entry form. All entries must be submitted by Friday, December 15th at 11:59 p.m. to be judged on the evening of Monday, December 18th between 6pm - 8pm. Prizes will be awarded on Wednesday, December 20th. Get creative and let's light up our hometown!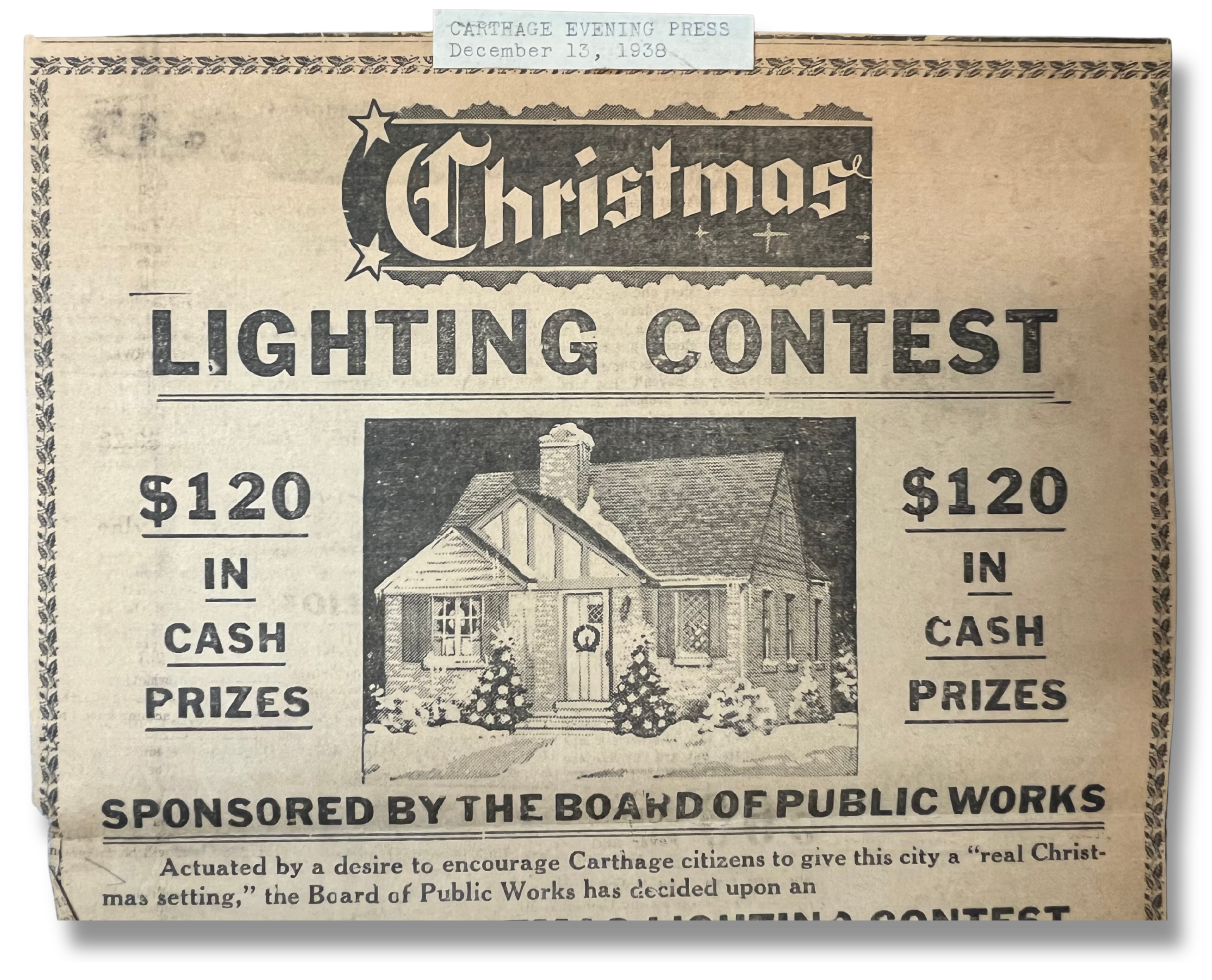 Carthage Press, December 13, 1938
Get Connected!
We want to help you stay up to date & in the know of all of the latest CWEP news & updates. Be sure to like, follow & connect with us on social media!